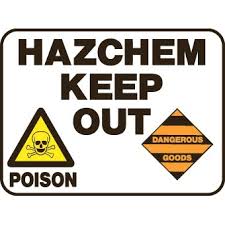 The ADR training course, sometimes also refered to as the hazchem course is aimed at training drivers of dangerous goods by road the safe and correct manner, procedures and how to deal in an emergency situation and a full and clear understanding of present legislation relevent for the transportation of such cargo.
Classroom Training
Drivers of vehicles carrying dangerous goods must hold an ADR Driver Training Certificate. There are two courses that trainees can take part in depending on the type of work they do. The 3-day Initial Basic Course trains participants in the transportation of dangerous goods in packages, drums and intermediate bulk containers and for drivers requiring a certificate for Road Tankers they must attend a further 2-day Initial Tanker Specialisation Course.
On completion of training attendees will be required to sit an examination set out by the Chartered Institute Of Logistics and Transport. The Driver's Training Certificate is valid for 5 years.